Scuba Diving Lessons
Dive into an exhilarating underwater adventure and experience the magic of the deep blue with our scuba diving lessons and excursions! We provide PADI certification with our scuba diving lessons. The warm, clear waters both right in front of our property and in nearby areas are well-suited to learn to scuba dive. Whether you're a beginner looking to learn from our expert instructors or a seasoned diver seeking unforgettable new thrills, our customizable scuba diving packages have something for everyone. We also offer charters for those who want to get the most out of their scuba diving opportunities while visiting.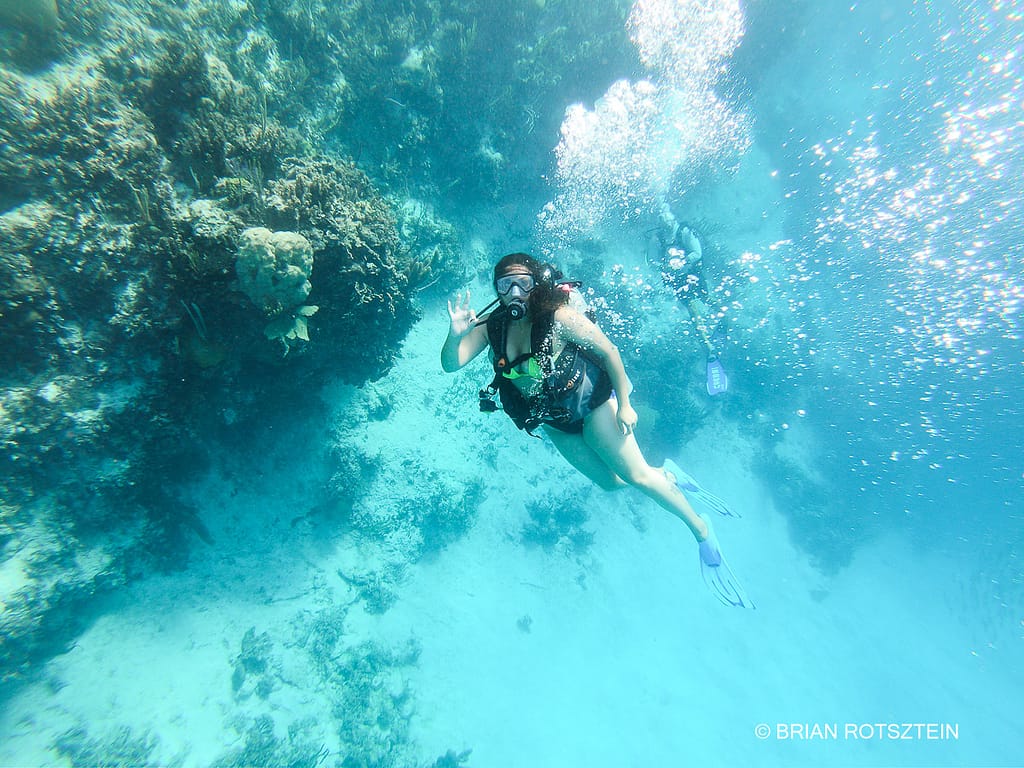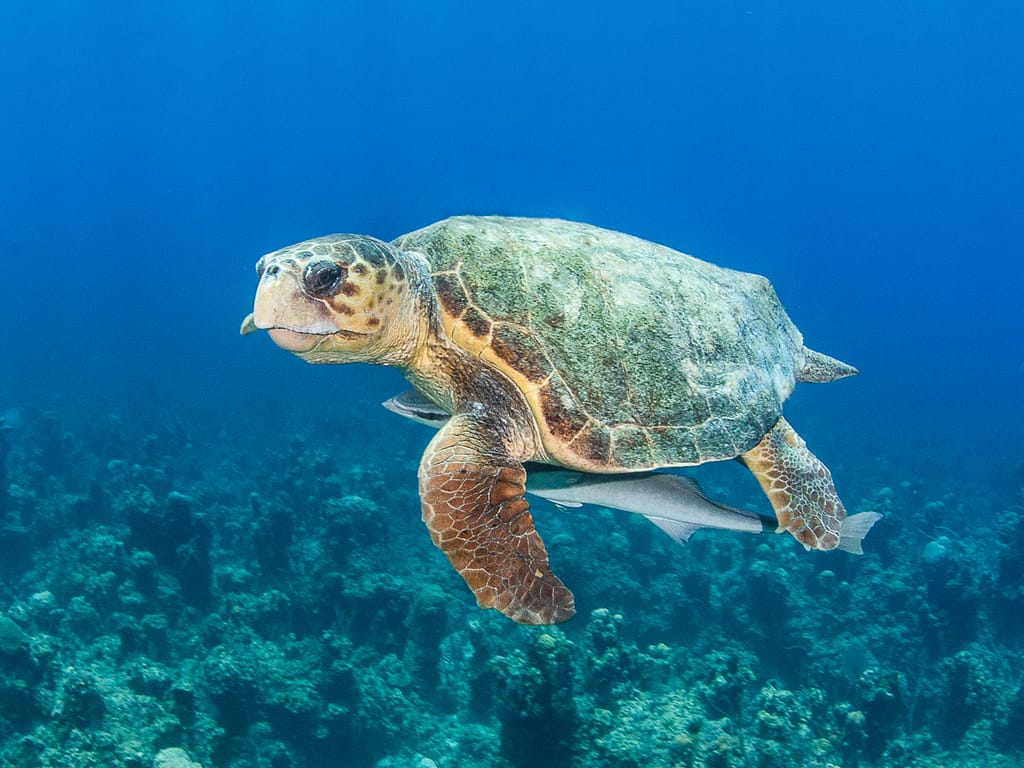 Snorkeling Adventures
Discover the enchanting world beneath the waves with our captivating snorkeling adventures! Perfect for all ages and skill levels, you can go on your own from our private beach or we can take you out to get a front-row seat to nature's underwater showcase of kaleidoscopic coral reefs and fascinating aquatic life. No experience? No problem! Our friendly and knowledgeable instructors are here to ensure a safe and enjoyable experience for everyone. You never know what you're going to see under the water! From coral reefs to fish to conchs to rays, and beyond!
Scuba Dive Into Oceanic Blue Holes
Embark on the thrill of a lifetime as you delve into the mysterious depths of spectacular blue holes with our exclusive scuba diving expeditions! Experience the exhilaration of exploring these awe-inspiring underwater caverns, where the breathtaking beauty of nature's hidden gems awaits you. Join our expert guides and fellow adventurers as you dive into the abyss, uncovering the secrets of these enigmatic geological formations teeming with extraordinary marine life. Whether you're a seasoned diver or seeking new underwater challenges, our tailored blue hole diving packages promise an unparalleled experience that will leave you with unforgettable memories. Don't hesitate – take the plunge and reserve your spot today to explore the fascinating wonders of the deep blue in a way you never thought possible!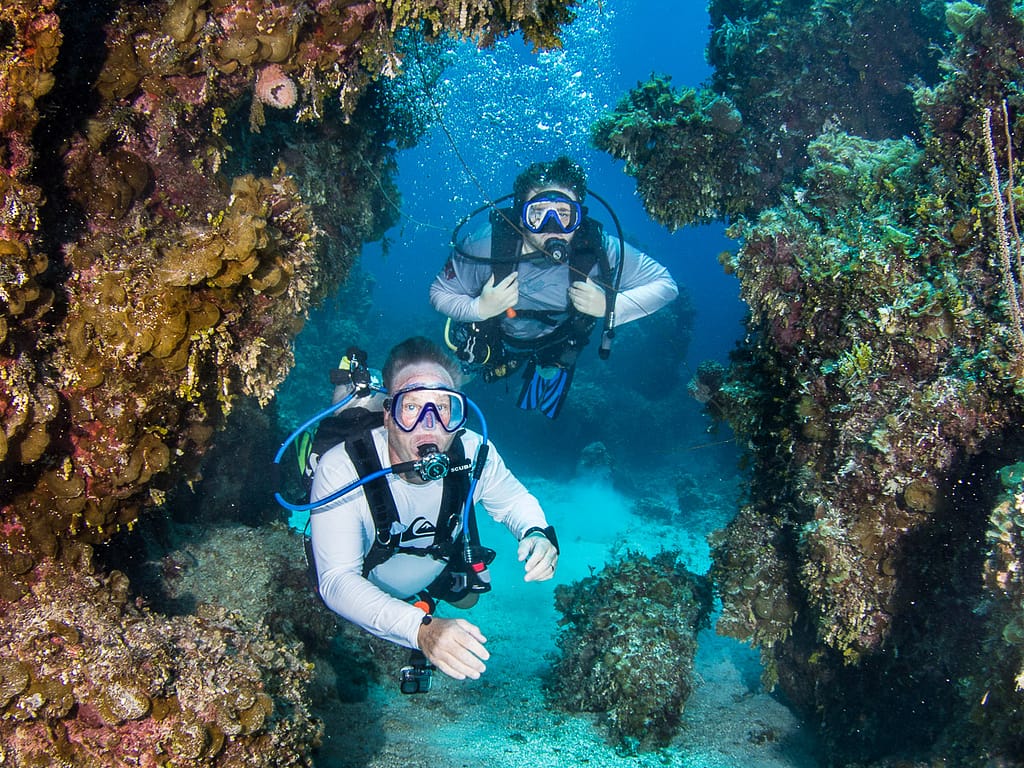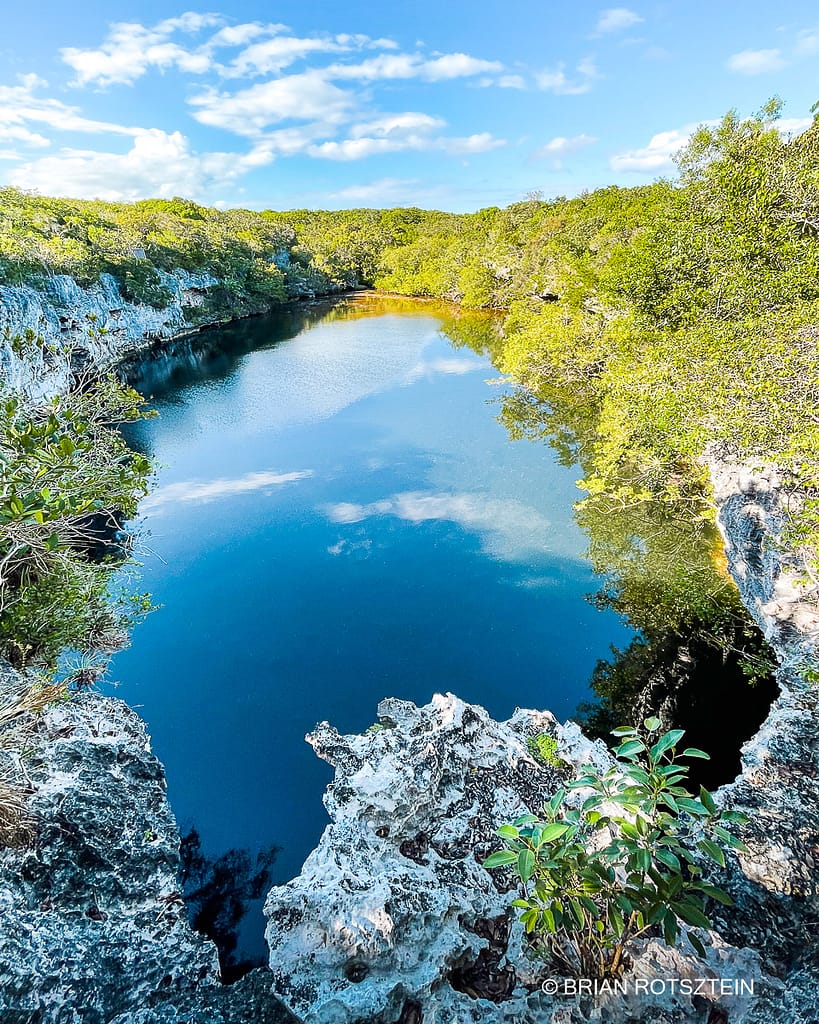 Swim in Pristine Inland Blue Holes (Cenotes)
Immerse yourself in the mystical allure of inland blue holes, or cenotes. South Andros Island is world famous for these natural hidden aquatic sanctuaries. They offer visitors access to a natural wonder. These captivating geological formations are characterized by their blue water, surrounded by lush vegetation, and rugged limestone landscapes. They form over thousands of years as a result of the dissolution of limestone bedrock, creating a unique underwater cave system teeming with marine life. They are great for swimmers, snorkelers, and divers alike.
More Water Sports
Unleash your spirit of adventure with our exhilarating water sports activities, featuring kayaking, stand-up paddleboarding, and others.