Experience a rejuvenating escape from the everyday hustle in this tranquil environment. While at our retreat, you'll experience the daily calming rhythm of the ocean waves, the gentle rustling of palm leaves, and the warm embrace of the sun which unite to create an atmosphere of peace and tranquility, allowing you to let go of stress, anxiety, and negativity.
Our Approach to De-stressing
Instead of a structured spa, counselling sessions, and other amenities found at larger and more commercial wellness retreats, we emphasize a self-guided approach to reducing stress, allowing you to immerse yourself in the serene nature that surrounds us, in a safe and peaceful setting. Begin your day with a refreshing beach walk. Take in the solitude and vastness of the beaches and other landscape features, or even take a walk or bike ride over to nearby towns. Breathe in the fresh air and absorb the natural beauty both physically and emotionally. Savor a delicious light lunch before indulging in an afternoon massage. In the evening, choose to share a delightful meal with a few fellow guests or maintain your privacy by remaining on your own. Personalize your stay and make the most of our available amenities for a truly rejuvenating experience. Nature's healing power is ready to help you.
Discover a Sanctuary of Self-Care and Mindfulness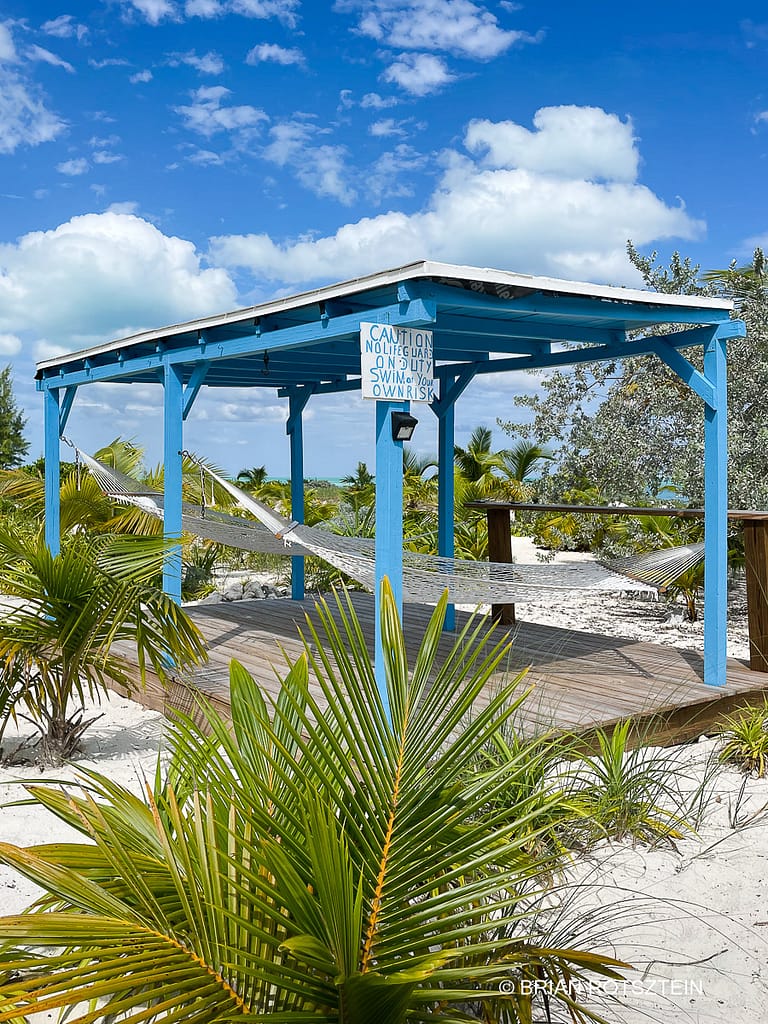 In today's fast-paced world, especially with the turmoil and societal change that we are going through, it's essential to take a step back and prioritize your well-being. Our idyllic island retreat offers you the perfect setting to reconnect with your inner self, recharge your emotional batteries, decrease stress, and restore balance to your mind and soul. Immerse yourself in the healing power of nature, where serenity and self-discovery await.
Personalized Path to Emotional Wellness
Our self-guided retreat allows you to create a personalized experience tailored to your unique needs. While we offer more traditional vacation-style activities such as scuba diving and deep-sea fishing, we also offer a variety of activities that can promote relaxation, self-discovery, and emotional growth, such as:
Meditative beach walks: Reflect on your thoughts and emotions as you stroll along the soft sands, connecting with the calming energy of the ocean.
Individual yoga: Practice mindful movement, focusing on your breath and body, while strengthening your mind-body connection. The SAND Center collaborates with a certified personal instructor who is available to provide tailored guidance and support during your stay. We recommend engaging in yoga in our outdoor cabana by the beach.
Journaling: Write down your thoughts and feelings in your new-found surroundings. This may help you see something you haven't before. Or it can help you create action plans for life moving forward. Explore your inner thoughts and express your feelings through the therapeutic power of writing.
Rejuvenating swims: The water at the beach tends to be relatively calm and clean. Swimming as a form of exercise has been shown to reduce stress and improve mood.
Art: There are opportunities for artistic expression and unleashing your creativity with local items.
Biking: Take a bike ride, allowing yourself to become absorbed in your thoughts while appreciating the captivating scenery around you.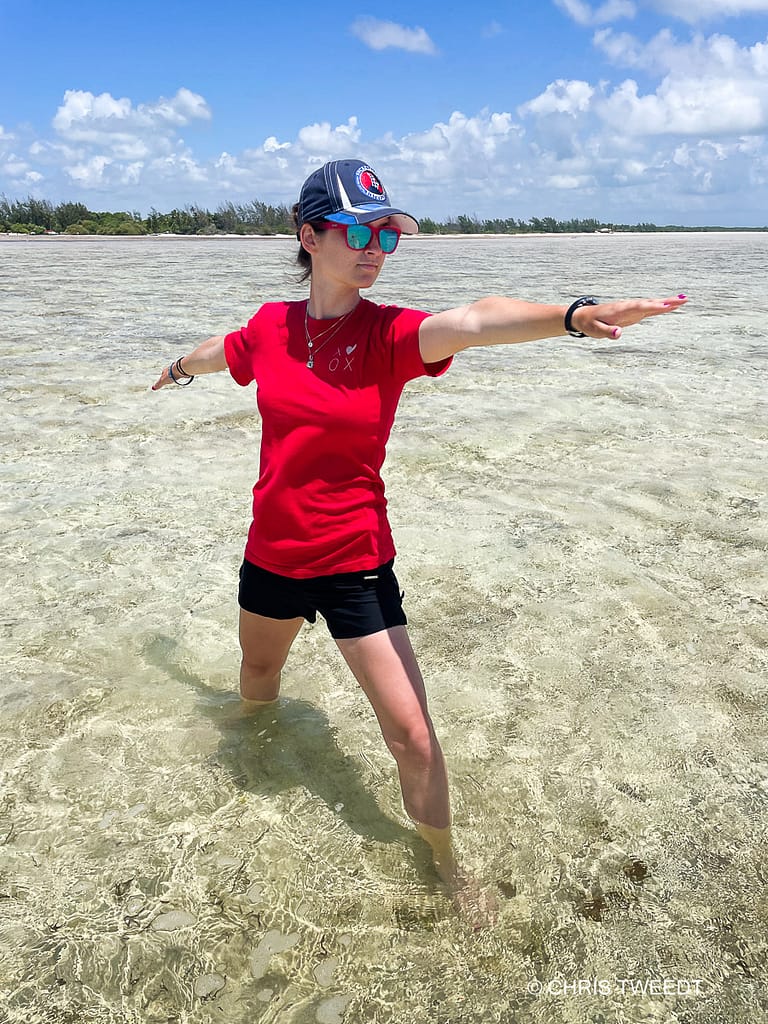 Indulge in the Healing Embrace of Secluded Beaches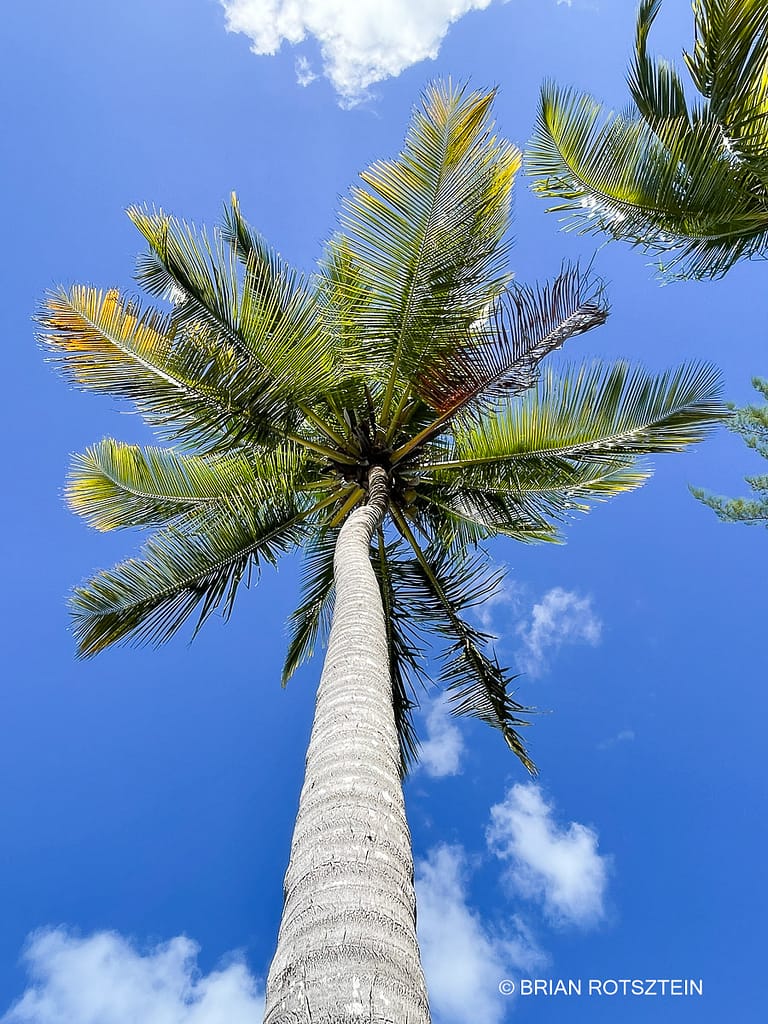 As you embark on your journey to emotional wellness and mental health, embrace the opportunity to connect with the island's unspoiled natural beauty. Delight in refreshing swims in the crystal-clear waters, where you can marvel at the vibrant marine life thriving beneath the surface. Explore the island's hidden treasures on invigorating bike rides through quaint, untouched towns, where you'll experience the warmth and charm of the local culture. Wander along meandering nature trails and pristine beaches, letting the gentle breeze and soothing sounds of the ocean calm your senses. As you traverse this island paradise, you'll encounter a plethora of unique animals, plants, and insects that serve as a gentle reminder of the awe-inspiring diversity of life outside the confines of urban society. By immersing yourself in these captivating experiences, you'll forge a deeper connection with nature, heightening your appreciation for the world around you and enhancing your emotional and mental well-being.
Mindful Connections
In addition to providing a haven for personal growth and introspection, our retreat provides for an environment where the cultivation of meaningful connections with fellow guests is possible. Note that our center is small and so we tend to limit our bookings to a relative handful of guests at a time. While other guests may be visiting for vacationing and scuba diving purposes, and not necessarily for wellness reasons, you have the opportunity to meet them and share your experiences.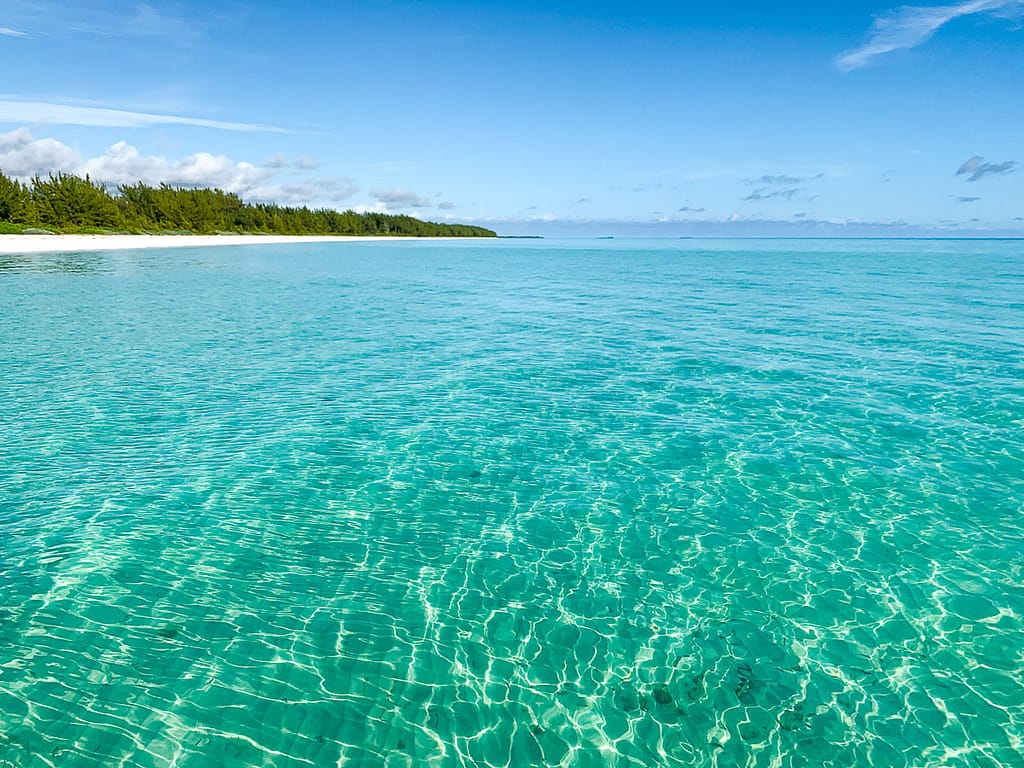 A Lasting Impact
Embark on your journey to supporting emotional wellness and positive mental health in the serene sanctuary of our South Andros Island retreat. No matter where your journey begins – be it the bustling cities in the United States such as those found in New York, Florida, Massachusetts, Virginia, Illinois, Georgia, or Texas, the charming cities of Montreal or Toronto and elsewhere in Canada, the historic streets of London or Dublin, the vibrant cultures of Spain, France or the European Union, the exotic allure of the Middle East, Central and South America, or Asia, or even the sun-kissed shores of Nassau as a local Bahamian – we welcome you with open arms. Embrace the opportunity to unwind, rejuvenate, and flourish.
Inquire today!
Get started and embark on a transformative journey towards inner peace and emotional wellness, with a focus on reducing stress and enjoying the purity of nature. Contact us for more information. We look forward to seeing you.